Probably in one or more occasions you have been in an art shop staring at the paintbrush stand, without knowing which paintbrush to choose due to the immense variety you have found. Shape, type of bristles, thickness, length, etc. It is somewhat complicated if you do not know the materials or are not clear about the most appropriate use for each of them.
The paintbrushes can be made of natural or synthetic bristles. Which one is better, natural or synthetic bristles? Some of the natural bristles are softer than the synthetic bristles, which is why some artists prefer to use this type of brush in their artworks.
However, synthetic bristles are more versatile, require less care, and are more resistant to damage from solvents. Natural bristle brushes are made from the hair of wild animals such as weasels, squirrels, horses, ponys, pigs, etc. Synthetic bristles filaments are made from polyester, nylon, or taklon fibers. There are also bristles coming from plants like the Ixle that comes from the Agave plant.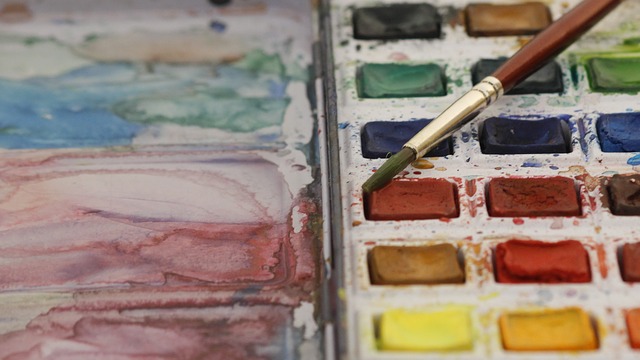 So, which one to choose?
Without further evaluation of the technical characteristics of synthetic or natural fibers, I always recommend use synthetic brushes.
For one important reason and is that your artworks do not involve any animal abuse.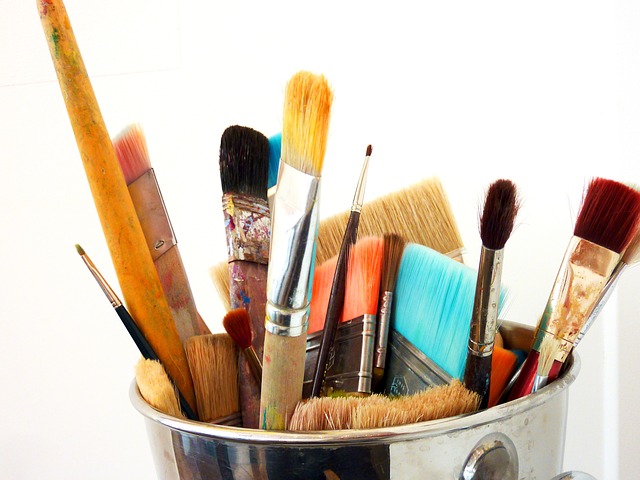 Here are the different types of the best synthetic paintbrushes:
Kolinsky sable synthetic fiber: This synthetic fiber mimics the colour and characteristics of the Kolinsky sable natural hair brush. The hardness of synthetic bristle is medium. It is a versatile synthetic paintbrush, ideal for watercolours, very good for acrylics and also used for oils. The Kolinsky sable is considered one of the best watercolour brushes for its high water absorption and softness. It is very elastic and it always maintains its shape.
Tame fiber: manufacturers of sable synthetic hair brushes often choose this fiber because of its resemblance to the hair of this animal. Tame synthetic bristles are similar in paint absorption capacity and also in colour. The hardness of this synthetic fiber is medium, perfect for watercolours and suitable for acrylic painting. It is not recommended for oil painting.
Ibra Toray paintbrushes: Toray fiber is a versatile and very soft paintbrush stroke, it is a Japanese fiber traditionally used in fine arts for the quality of their fibers. Because of their flexibility this paintbrush can be used on oils and acrylics but is especially recommended for use with watercolours, because it's quiet absorbent.
Tadami synthetic fiber: Tadami's synthetic bristles are similar to an animal called Egyptian or mongoose. These paintbrushes are excellent for use with acrylics and oils.
Teijin synthetic paintbrushes: recommended for use with acrylic and oil paints, great for both techniques. This paintbrush is not suitable for watercolours. The Teijin paintbrush is resistant to heavy solvents. Its filaments are about 140 microns very elastic and durable and it is suitable for painting all around, including canvas.
Chengdu fiber: it is an imitation of natural pork bristle. It is a very hard synthetic fiber that offers a brushstroke similar to that of natural bristle. It is perfect for oil and acrylic paints and not suitable for watercolours.